Fun & Colorful Flatlay For Tony Moly Brand
Minimalist yet colorful flatlay for Tony Moly's best selling product, Tomatox White Massage Pack.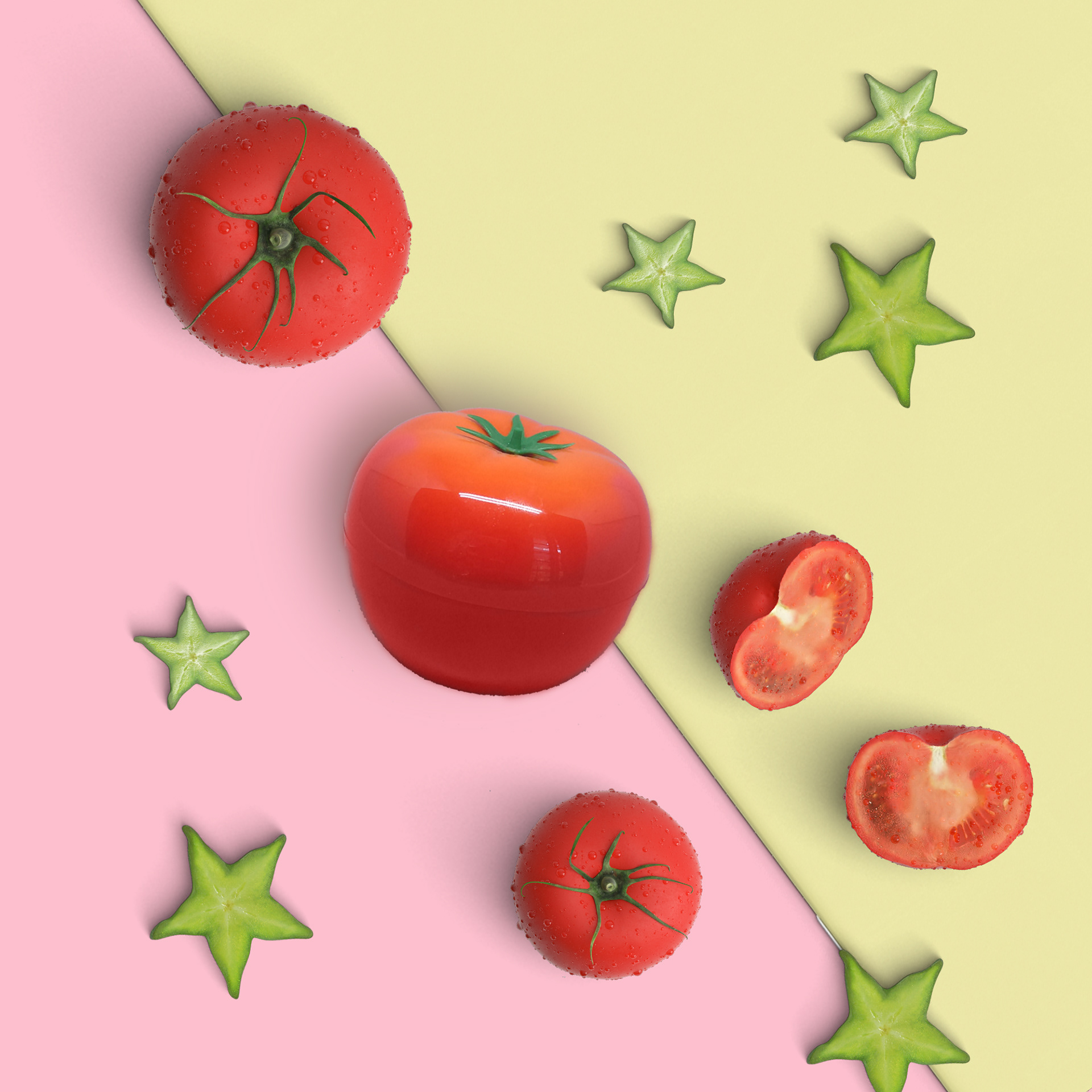 Tony Moly
is a Korean cosmetic company who is famous for their cute packaging. So when Q-Depot.com contact me to create a content and review, I knew a simple flatlay on white background won't give justice to the amazing packaging of Tony Moly products.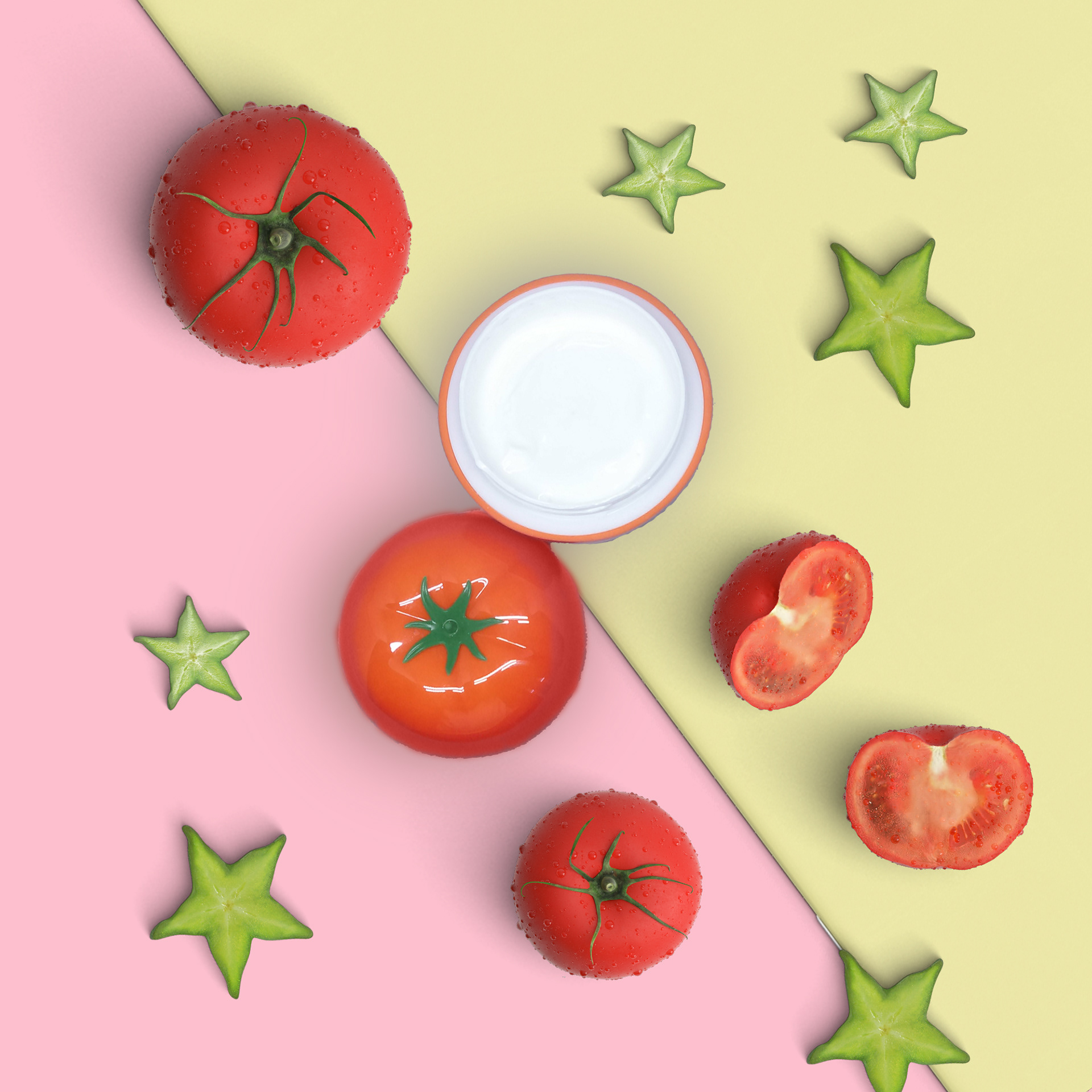 Featured in these photos are Tony Moly's best selling product the "Tomatox White Massage Face Pack" which is packaged with a tomato-shaped shiny acrylic container which represents the powerful ingredient of the product called "lycopene" which comes from, well, tomatoes. And so I decided to shot it with tomatoes but I want the props moist so people could still tell the product from the others. I also decided to add Carambola slices on the photo to add more color but will still compliment and related to the product.